Tamassee DAR School has a rich one hundred year history of educating and caring for children.  We believe children facing challenges today can be exceptional citizens tomorrow.  With our history of educational success, we can change that, beginning with high quality after school and summer camp enrichment programs.   Click the Enroll Today button below and complete the necessary information.  We look forward to seeing you!
Here in our local community thousands of children live in poverty.  Too many are performing below grade level in math and reading.  The majority of children suffer traumatic experiences that negatively impact their well-being.  We'd love your support and engagement to power students to become exceptional citizens.
We believe every child can succeed in life and positively impact our community and country.
Resources for Learning
First, we use evidence-based programming to tutor elementary and middle school students, especially in reading and math.  We work directly with schools, teachers, parents, and caregivers to make sure we are supplementing every child's educational needs.
Children struggling in a particular subject or area receive additional assistance to help them reach academic success.
Second, Tamassee is a trauma-informed provider, so that we offer a trauma resilient culture and teach resiliency skills.  Whether a child has lost a caregiver, worries where they will sleep or what they will eat, or is dealing with bullying, our program will equip them to thrive
Enrichment & Citizenship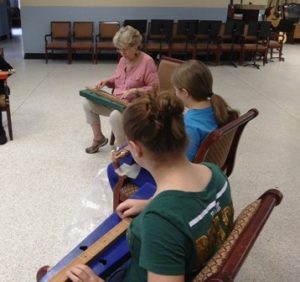 Third, our afterschool program offers enrichment activities to students designed not only to be fun, but to expand their horizons.  Activities may include recreational sports, arts and crafts, outdoor explorations, music, dance, and theatre.
Lastly, Tamassee's afterschool program instills citizenship values in our students through a model of individual achievement and group competition.  Students learn the principles of good citizenship – courage, dignity, passion, and service.
Please Join Us and Volunteer Today