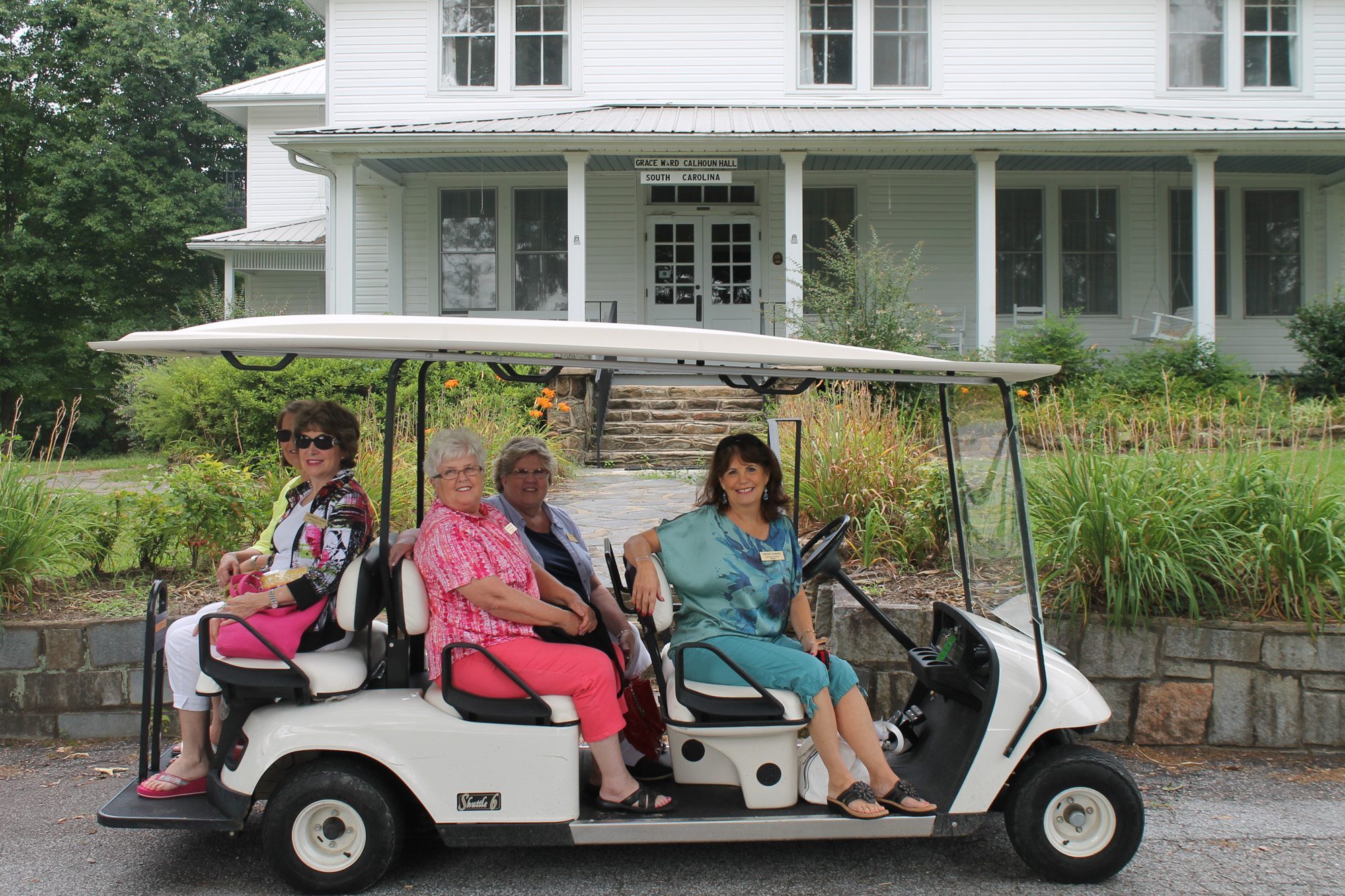 Tours and Speakers
Long known as "the place of the sunlight of God," Tamassee has as
beautiful, historic, and serene campus, and we'd love to give you a tour, share
the incredible story of the school, and tell you about our programs and services.
We're also delighted to come to you! Tamassee staff are also available to give a dynamic and inspirational presentation to your church, civic group, or
organization. Please call 864.944.1390 to schedule a tour or a speaker.
Events at Tamassee
Each year Tamassee hosts several events where we connect with old friends and build new ones. We'd love for you to join us for one of these special occasions! For more information, call 864.944.1390 or visit us here regularly.
Tamassee Campus and Chapel
April 7, 2023 Stations of the Cross at noon – 1 p.m.
April 7, 2023 Service of Shadows 7 p.m. – 8 p.m.
April 8, 2023 Easter Vigil 7 p.m.
Everyone is invited to attend.
11 th Annual Golf Tournament – Tuesday, May 9, 2023
A beautiful day on the course followed by a delicious lunch and amazing silent auction items – all in support of Tamassee's programs and services.   Click  here for registration/sponsorship brochure and information.
A celebration of our students' academic achievements for the school year followed by a reception.
4 th Annual BBQ Cook-Off – Saturday, June 10, 2023
Click here for sponsorship opportunities
Click here for Cook Team Rules & Instructions.
Click here for Cook Team Registration
A fun afternoon of delicious BBQ, live music, and family fun. All proceeds support Tamassee's Starlight and educational programs.