Tamassee Navigators – A Citizenship Program
Tamassee Navigators is Tamassee DAR School's program to teach good citizenship, the skills and values to help students achieve their dreams.  The program's symbol is a compass.  Just like a compass helps people navigate to their destination, so citizenship helps them find their way in life.
How Does Navigators Work?
Tamassee Navigators is all about guiding youth into good citizenship and rewarding them for their progress. In life hard work and good choices pay off, so Tamassee Navigators rewards students and their cottage for learning and practicing good citizenship. Through personal achievements and cottage competition, they'll become an exceptional citizen. Here's how Navigators works.
Pins – Achievements in Citizenship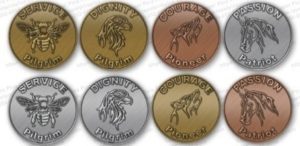 Students can earn a variety of pins for their achievements in each of the four principles of citizenship.  Although they are not limited to these, a guide with specific examples is provided to each student so they have some clarity in the requirements.  They'll need to document their work and have a staff person sign off on it. When pins are earned, they will be presented during a citizenship town hall assembly.  The students will place their pin on their Navigator's sash. Each pin has an animal symbol for its principle.
Tiers – Moving Up the Ranks of Citizenship
As students earn citizenship pins, they'll progress through three tiers. Each tier comes with rewards and helps their cottage in the Citizens Cup competition. Tier attainment must be maintained by continued good citizenship, and they can fall back in their tier if they regress in citizenship.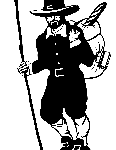 The first tier is the Pilgrim. To earn the Pilgrim tier, students must be at Tamassee for one month and they need to earn at least one pin in each of the four citizenship principles. Pilgrim pins are easy to earn and focus on individual achievements. Pilgrim pins are bronze.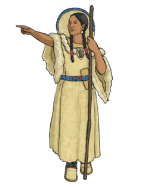 The second tier is the Pioneer. To achieve Pioneer rank, you must earn twelve pins, with at least two in each of the four citizenship principles. Pioneer pins focus on cottage and individual achievements, and they are silver.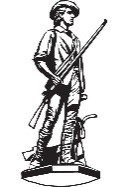 The third and final tier is the Patriot. To reach the Patriot tier, students must earn sixteen pins, at least three in each of the four citizenship principles. Patriot pins will focus on their future, involvement beyond Tamassee, and maturing into a young adult. Patriot pins are gold.
Rewards – Incentives for Citizenship
Each month there will be a Good Citizens Outing. When a student achieves a new tier, they will always go on the outing. Students who maintain good grades, earn at least four cottage commendations for good citizenship that month, and have no significant behavior setbacks will also go on the outing.
Earning pins and achieving rank will also receive cottage points for the Citizens Cup.
The Citizens Cup – Bragging Rights for a Year
Each year at Awards Day in May, the Citizens Cup will be awarded to the cottage that earns the most citizenship points during the year.  Each cottage will win points as the students and their cottage mates earn citizenship pins and good grades, reach goals in their Comprehensive Care Plans, and practice good citizenship on campus. The winning cottage each year will be awarded an incredible overnight trip! Each student in the winning cottage will receive a special pin to wear on their sash. The Citizens Cup will travel from winning cottage to winning cottage each year, so they'll have twelve months of bragging rights!
What Makes a Good Citizen?
Tamassee believes four principles make good citizens. When these principles are practiced, they lead to success for you, our community, and our country. The principles are courage, dignity, passion, and service. Here's a bit of what they are about.