At Tamassee DAR School we believe in the education of the whole child: physically, emotionally, academically and spiritually. Each child in our care has the opportunity to explore their potential and to receive the tools and resources they need to help them achieve and become successful not only in academics, but in life.
Public School Partnership
Tamassee DAR School partners with the local school district and school in providing quality education to children in our care.  Children in the Residential Program attend the local elementary, middle and high-school.  Children ride the school bus to and from school during each school day.
This allows the children to have access to other extracurricular activities such as band, sports, school clubs and much more while our professional staff assists them with school projects, homework and tutoring after school.
Children in our 6th-8th grade Tamassee Academy Program attends core classes on campus and then transported to the local public school for sports, physical education, art, etc.
Tamassee Academy Program
Established in 2001, the Tamassee Academy Program is an extraordinary and unique program designed to meet the educational needs of residential children in grades 6th-8th.  Located in the Sarah Corbin Robert Building/Anson G. and Marian Beardslee Raymond Academy Wing, the program offers remedial, basic and advanced learning opportunities for children that due to their natural home environment, have struggled or fallen behind in school.
Tamassee DAR School provides caring, certified teachers that utilize small class sizes and hands-on, project based instructional methods to help each child reach their academic goals and prepare for high-school.
Students are taught good study habits, test taking and note taking skills.  The Tamassee Academy Program utilizes South Carolina's Standards for its core curriculum.
Homework Center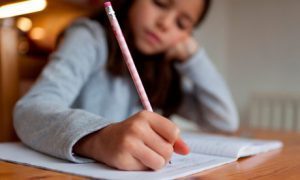 The Library in the Sarah Corbin Robert Building is utilized as the Homework Center for all residential children that call Tamassee DAR School their home.  The Homework Center is staffed by a teacher, tutors, and volunteers that assist children 4-days per week with their homework, special projects, and test preparation.  Children struggling in a particular subject or area receive additional assistance to help them reach academic success.