Ways to Give By Collecting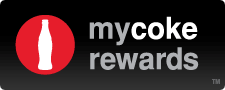 GET READY – During Summer of 2019 the Boxtops for Education is going digital!
No more clipping and mailing—Simply download the application on your Smartphone and begin scanning your shopping receipts for qualifying products.
Boxtops will continue accepting unexpired clipped coupons until they are no longer in circulation. So, until they are all gone continue to shop for products containing the Boxtops for Education logo and clip the coupons.  Please bundle your collection together in stacks of 50 each by expiration date and forward them to Tamassee DAR School.   For additional information on the products that participate in the Boxtop program visit the Boxtops4education website.
UPDATE:  As of July 14, 2020 Tamassee DAR School has discontinued participating in the Funding Factory program.  Thank you for your support in the past.  We hope you will continue to participate in the other retail programs for which we remain active enrollees.
Enroll in the My Coke Rewards program and begin collecting points with all Coke product purchases.   My Coke Reward codes can be located in the bottle caps or inside the carton flaps.  Donate your points to Tamassee DAR School as you key them into the My Coke Reward website .  Points translate into cash donations to the Children's Fund and will be used to meet the needs of the students.  You can track your donations right there on the My Coke Reward website.
When your contributions to the Boxtops and Funding Factory program are received by our office, a post card receipt will be mailed to you from Tamassee DAR School recognizing your donation. Please retain the card for future reporting purposes as we no longer keep track of this information.