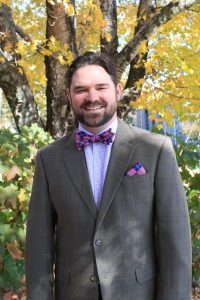 Tamassee DAR School Board of Trustees has named Jon Holland, as the new Chief Executive Officer. Rev. Holland has served in the Interim CEO position since September 2019. Originally hired as the Annual Giving Officer, he has also served as the Chief Administrative Officer for the organization.
Rev. Holland stated:  "It is an honor to lead the exceptional staff of Tamassee DAR School as we continue to enrich the lives of students. I am deeply grateful for the Board of Trustees' leadership and anticipate an exciting future for the School."
Linda Hawkins, Chairman of the Board of Trustees said, "I am confident that the appointment of Jon Holland as CEO will ensure the continued success of the school in the future."
It is an exciting time for Tamassee DAR School as they enter their second century of service to children and families by expanding educational horizons and guiding exceptional citizens.
Founded in 1919, Tamassee DAR School is a private 501(c)(3) non-profit organization located in Oconee County with a rich history of programs and services for the region's young people.