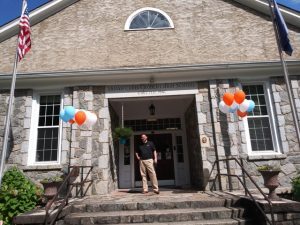 Well here we are, the weekend before the beginning of the 2020-2021 school year and the activities and atmosphere on campus is totally different than it has been in decades gone by.
In previous years, we would be welcoming the incoming gifts of school supplies and book bags.  As these donations arrived they were disbursed to the residential students, and you could feel the air come alive with the anticipation of first day of school.  The days included shopping trips for school appropriate attire, and hair appointments to define everyone's style.   Doctor appointments ensured proper inoculations and eyeglass prescriptions were fulfilled while dentist visits handled braces, fillings, and cleanings.  When yellow buses rolled through campus on the first day of school, the students were ready!
With the start of the 2020 school year, there is a new excitement in the air.  Instead of preparing students for their first day of school, we are preparing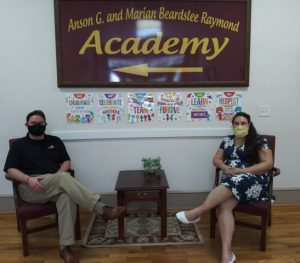 the school for the 1st day of students. This year, our preparation included extensive cleaning of the education building, the set-up of classrooms, the planning of the daily afterschool schedule, hiring of teachers, organization of bus routes, and the recruitment of volunteers for 1:1 tutoring.  Open House events provided caregivers the opportunity to learn about the benefits to not only the students being served, but to their individual families as well.  The limitations and safety requirements attributed to the pandemic have made the preparations more challenging, but we are confident in the safety precautions that have been established.
The year 2020 has brought monumental changes to Tamassee DAR School- among them the closing of the residential cottages and the opening of the afterschool program. This was immediately followed by the pandemic which brought chaos and uncertainty into everyone's world.  It's hard to believe that only a few months prior to this time, Tamassee celebrated 100 years of service with community events that brought hundreds to campus.   The Place of the Sunlight of God was blessed with not only the opportunity to fully complete 100 years of residential service to children and families, but with the chance to celebrate the milestone before the pandemic brought an end to social gatherings.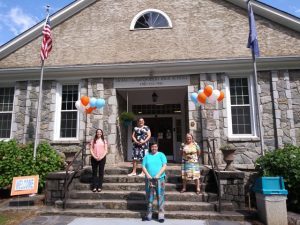 Looking into the future, it is with the confidence that Tamassee will continue to be blessed as a place where children and families can grow and learn together. The Afterschool Program is ready to help students overcome the educational challenges associated with Covid 19 such as limited in-class instruction, internet or technology issues, lack of homework assistance, or self-discipline. Family stress will be eased knowing transportation will be provided from school to Tamassee campus, and school assignments will be completed daily.
Are you ready for Monday, August 24th?  To learn more, visit our website at www.tdarschool.org, or attend Open House in the Robert Educational Building on Tamassee campus this Saturday, August 22, from 11 a.m. – 1 p.m.   Have a successful school year!