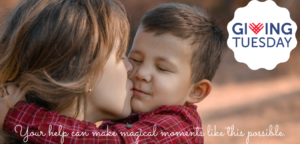 Tamassee DAR School is a place where children and families can seek support, love and guidance to build a better future. Our mission is "to serve as a holistic learning and development community enabling success in school and life." We do this by trusting God to help us provide the highest quality of care for the children and families that seek our support. Our educational programs include an Early Learning Center for infants to 4K and an Afterschool and Summer Program for elementary and middle school students. In early 2022, we will launch a residential, recovery program for mothers with children. Being good stewards of the blessings entrusted to us demands tight budget controls and the best use of available resources. One area that costs the most, but has the biggest impact, is employing the best staff possible.
The best – not only does that pertain to frontline staff such as teachers, who directly interact with the children daily, but it requires that every team member in all capacities lead by example. Whether it be staff from the thrift store, grounds & maintenance, administration or the dining hall, everyone who touches the lives of those in our care does so in a way that reflects God's love, respect, and support.  Each staff member shares words of encouragement and hope with those we encounter throughout campus. When obstacles are overcome, accomplishments are achieved – big or small, we all join in the celebration.
Tamassee DAR School CEO Jon Holland said working at Tamassee is "a passion and calling to see families heal and generations change." For Tamassee staff, success should not only be measured by the amount of a paycheck or by the career advancements you have achieved during your time of employment, but by the trust you see growing in the eyes of a mom or student who has experienced betrayal, the warmth in a smile where there was once a hesitancy to share feelings of joy, and evidence that a confident nature has overcome feelings of defeat and fear of the future. These are just a few of the rewards that keep the staff of Tamassee feeling successful in their chosen careers.
If you are interested in joining our family, please visit our website at www.tdarschool.org to view open employment opportunities.
Please remember Giving Tuesday is November 30th! For the last few weeks, we have been raising funds to purchase new furnishings for our residential Recovery Cottages in preparation for our mothers and children arrival. Will you make a special gift to help us purchase needed furniture for our recovery cottages? Your gift is not just an investment in a sofa or chair, but in the mothers and children who will utilize these furnishings during counseling sessions, Bible studies, and family time. Visit our website at www.tdarschool.org to learn more about the program and other opportunities to support families in recovery.